2021 Top Companies for Women Technologists
2021 Top Companies for Women Technologists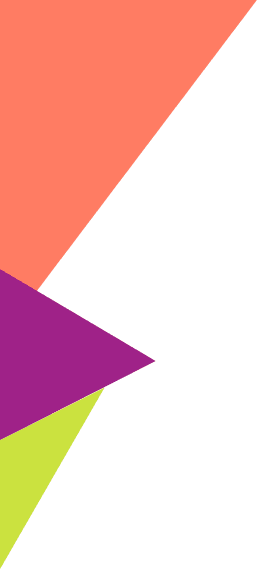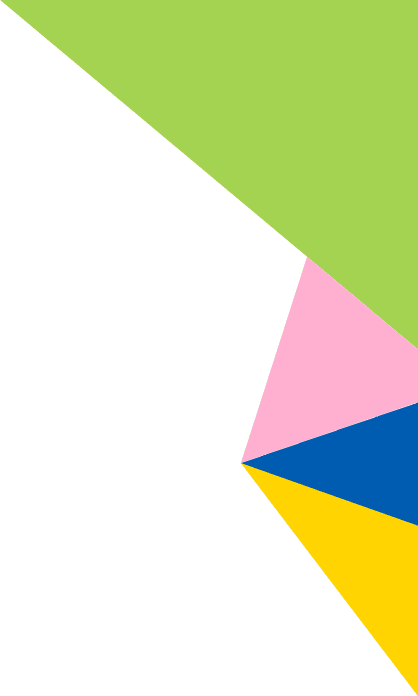 Dare to Put the Change Where it Belongs
2021 Top Companies for Women Technologists Results

Top Companies for Women Technologists is the only benchmarking program that specifically evaluates the technical workforce and awards companies that are making the most progress​ toward intersectional gender equity.​
2021 Key Findings & Insights
Discover how companies are building workplaces where women technologists can thrive.
In 2021, we measured:
56 COMPANIES
552,751

TECHNOLOGISTS
141,038

WOMEN TECHNOLOGISTS
79,163 WOMEN OF COLOR TECHNOLOGISTS
DECLINE IN OVERALL REPRESENTATION OF WOMEN TECHNOLOGISTS​
The total representation of technical women decreased by 2.1 percentage points between March 2020 and January 2021. ​
DECREASED REPRESENTATION OF TECH WOMEN AT MOST CAREER LEVELS
The representation of technical women decreased at all career levels except for intern. After climbing annually since March 2018, representation for entry and senior-level women in January 2021 was at its lowest since March 2019.​
Overall Hiring, Retention, and Advancement​
GREATER PERCENTAGE OF TECH NEW HIRES ARE WOMEN, BUT OVERALL HIRING DECREASES

Women's representation in new hires increased this year, continuing a favorable trend of the last five years. However, many companies instituted hiring freezes for portions of 2020, causing an overall decrease in tech new hires. Because hiring is the primary driver of increasing diversity, decreased overall hiring resulted in a decrease in tech women's representation—18.2% fewer tech women were brought into organizations this year.
WOMEN'S ADVANCEMENT STAGNATES

For the last several years, tech women have been promoted at higher rates than men. While this positive trend remained true this year, the difference in promotion rates narrowed—men's promotion rates increased relative to women's. Companies must promote women, especially women of color, at higher rates than men to achieve representation parity in management and leadership positions.
WOMEN TECHNOLOGISTS STAYED PUT IN 2020​

Overall retention of the tech force increased by 8.4% from March 2020 to January 2021, with this increase being far greater for women. Prior to the outbreak of COVID-19, only 5.6% of companies reported a very low attrition rate of below 5% for technologists. By January 2021, that number had grown to 20.4% of companies reporting this low total attrition rate. The decreased overall attrition rate, plus disproportionate attrition rates of men at companies that experienced layoffs, resulted in the largest retention difference ever measured by Top Companies in favor of retaining women. ​
​
2021 Winners
AnitaB.org is proud to name Dev Technology Group, The New York Times Company, and ADP as the winners of the 2021 Top Companies for Women Technologists program. These three companies had the highest overall score, categorized by the size of their technical workforce.​
​
Small Technical Workforce​​
<1,000​
Medium Technical Workforce​​
1,000 – 10,000​
Large Technical Workforce​​
>10,000​
2021 Leaders
Top Companies Leaders are companies that scored in the top 25th percentile in their technical workforce size category.​ Companies are listed in alphabetical order; this list is not a ranking of Leaders.
Small Technical Workforce​
<1,000
Medium Technical Workforce​
1,000 – 10,000
Large Technical Workforce​
>10,000
| | | |
| --- | --- | --- |
| HP Inc. | Airbnb | Accenture |
| Morningstar Inc. | Experian | Citigroup, Inc |
| | Lilly | Wells Fargo & Company |
| | New York Life | |
| | PwC | |
| | Target | |
| | (UKG) Ultimate Kronos Group | |
2021 Participants
These companies are hugely instrumental in driving change. By contributing to the industry benchmark and measuring their data against other participating companies, they demonstrate a commitment to understanding where they are today and learning how they can improve. Companies are listed alphabetically; this list is not a ranking.​  ​
| | | |
| --- | --- | --- |
| Amazon | Intel Corporation | Schrödinger​​ |
| American Express | Jamf​ | ServiceNow​​ |
| Argonne National Laboratory​​ | Kohl's​ | Slalom, LLC |
| Bank of America | Morgan Stanley​​ | Snap Inc.​ |
| Blackbaud, Inc. ​ | Nationwide Mutual Insurance Company​​ | Squarespace​ |
| Capital One | Neustar​ | The D. E. Shaw Group​ |
| Cisco | Northrop Grumman​ | USAA |
| Citrix | Northwestern Mutual​ | Vanguard |
| Couchbase | Odessa​ | Varian |
| Dell Technologies | ​Pacific Northwest National Laboratory​ | Verizon |
| Electronic Arts | Pure Storage | Wayfair |
| ​Goldman Sachs & Co. LLC​ | Qualcomm | Yelp |
| IBM Corporation​ | Quora | Zillow |
| iCIMS | Red Hat | |
All rights reserved. The brilliant mark, AnitaB.org, and Grace Hopper Celebration are registered trademarks of AnitaB.org. All other logos, brands, trademarks, and registered trademarks are the property of their respective owners and used with permission. All company names used are for identification purposes only.
Our Call to Companies: Dare to Put the Change Where It Belongs​
Structural inequities call for structural changes. However, many companies have tended to focus their DEI efforts at the individual level—using strategies such as ERGs, trainings, and conferences—because these are relatively cheap, quick to implement, and highly visible. Such surface-level efforts merely shift the burden of change away from organizations and onto individuals, including individuals from historically marginalized or underrepresented groups. To create true transformational change, companies should focus instead on unbiasing organizational policies, practices, systems, processes, and rewards. Companies should also target individual-level training at leaders and management, to ensure that structural changes are successfully implemented. Companies that do the hard work of building equity into their structures will be able to more effectively train individual employees how to access, utilize and maintain that equity.
Learn how to participate in Top Companies for Women Technologists 2022!
View How to Measure What Matters